HEARING IMPAIRED MINISTRY – To share the Gospel to the hearing-impaired through witnessing, videos and bringing those who do not know Jesus. The Hearing Impaired have regular Bible study and participation on church committees. Translators are available at every service. PABC also has a deaf choir for special occasions.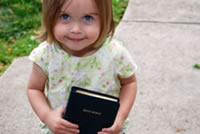 CHILDREN'S MINISTRY – Children have special opportunities to worship and learn about the Lord on their level. Vacation Bible School is held each summer. Check out our upcoming VBS at www.lifeway.com/vbs.
MEDIA CENTER – Provides informative and relaxing reading materials, VHS tapes, audio books and DVD's for adults and children. The hours are Sundays 8:45 a.m. to 10:45 a.m. and 12:00 p.m. to 12:15 p.m. (after church service).
WORSHIP MINISTRY – As Psalm 111:1 declares, "Praise the Lord! I will praise the LORD with my whole heart, in the assembly of the righteous and in the congregation." That's what our Worship Ministry is all about at PABC - praising the Lord, and helping others come into God's presence through genuine worship. In addition to leading congregational worship, the PABC Worship Team enjoys sharing songs of Christian faith in community events and ministry outreaches. We encourage adults and youth who enjoy music- vocalists and instrumentalists, to join us on the PABC Worship Team. Whatever your favorite style of music is, you will discover our worship expression, with relevant songs of faith and hope in Jesus Christ, to be enjoyable and inspirational.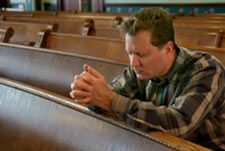 MEN'S MINISTRY –
The men gather at Hardees on Neil St. every Tuesday morning at 7:00 a.m.
SENIOR ADULT MINISTRY – to minister to senior adults spiritually, socially, educationally, provide areas of service, and ministry to homebound and infirmed. Weekly Sunday School service conducted at Champaign County Nursing Home. This ministry started December 25, 1960.
STUDENT MINISTRY - Jr High and Senior High students are invited to join Student Ministries Director, Dave Coy on Sunday evenings at 5:00 p.m. for Youth Group.

"PABC Live" Youth Group at 5:00 PM on Sunday Nights
Wednesday Night "Play and Pray" beginning at 6:30PM
Monthly Events followed by "Youth Stampede"
MISSIONS MINISTRY – Women's Missionary Union, the mission organization of PABC is to study about, pray for, participate in, and support financially missions and missionaries. We help promote the Lottie Moon Christmas Offering for International Missions, the Annie Armstrong Easter Offering for North American Missions, a state mission offering, and our own Rosemary Spessard Mission Offering to support mission work done by members of PABC.
SPORTS MINISTRY – PABC participates in church league activities that include softball, basketball, bowling and volleyball.